ATB Cares
Give hope—and we'll multiply it.
This December, we're giving eligible donations an additional fa-la-la-la-lift by boosting your dollars up to $100,000!
How ATB Cares works
Use the search bar below to find the cause you care about most. Provided our matching offer is in effect, ATB will match 20% of every dollar donated to Alberta-based, non-religious causes through this site. Together, we can make a positive impact for the greater good of our communities.
ATB provides up to $30,000 per month in matching across all eligible causes. Eligible causes may receive up to $5,000 of matching per year (starting April 1). Individual donations qualify for a maximum donation match of $500.
Not sure if our matching dollars are in effect?
If you see a "matching offer" banner on the charity profile page, this means that charity is match-eligible. The estimated match amount that shows up when you are making your donation is the best way to determine if your donation is being matched.
Featured project
Ukraine Humanitarian Crisis Appeal / Fonds de secours : Crise humanitaire en Ukraine by CANADIAN RED CROSS / CROIX-ROUGE CANADIENNE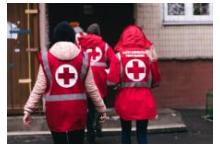 About this website
ATB Cares is an easy-to-use cause-of-choice website that enables Albertans to donate to the charities that are important to them. Once registered with the Canadian Revenue Agency, charities are automatically included on atbcares.com.