Cause Profile
The Tango Foundation
TABER, Alberta
The Tango Foundation provides Medical, Dental, Surgical and other forms of assistance to underserviced population in various parts of the world.
We are a community of Healthcare Professionals, from Taber, Alberta and area, who attempt to help those less fortunate in areas of the world in need of assistance. We are Family Doctors, Surgeons, Ophthalmologists, Dentist and Optometrists, working with Registered Nurses, Licensed Practical Nurses, Dental Hygienists, EMTs and other Health Professionals who travel to remote locations to assist those in need of our services. We also provide education & construction assistance to the communities we visit. Previous missions have been to Fiji, Mexico, Guatemala & Peru.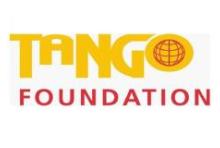 How Donations Work
Click any 'Donate Now' button and then decide your donation amount. You will then be forwarded to your payment processor of choice. Once your donation has been processed it will be sent to your charity of choice.
Need Some Help?