Matching dollars are available to increase the effectiveness of your donation.
Living Waters is partnering with Impact Ministries to build a school in northern Guatemala. Thousands of children do not have access to school and communities are desperate for facilities and teachers. Impact has been building schools and providing quality education to communities in Guatemala for over 20 years.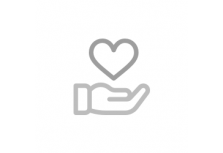 How Donations Work
Click any 'Donate Now' button and then decide your donation amount. You will then be forwarded to your payment processor of choice. Once your donation has been processed it will be sent to your charity of choice.
Need Some Help?