Through thoughtfully structured workshops, materials, templates, and phone/email conversations, ASCA provides resources and support to build strong school communities, promoting positive relationships between parents, teachers, principals, central office personnel and school trustees.
As per the Education Act, Section 55, a school council is legally required to exist in every school operated by a Board (public, separate, charter and francophone). Educated school councils facilitate equitable collaborations among education partners and enhance student learning. ASCA's small, highly skilled, and knowledgeable, team of staff members (5) and contracted instructors (4) have a long-standing history of providing this variety of quality services.
In the 2020-2021 school year, representatives from 733 school councils attended in-person or online workshops, as did 283 school or system leaders. ASCA staff provided over 1700 'service connections' via email, phone, virtual or in-person contact. Evaluations indicate a high level of agreement (~97%) that information and support provided by ASCA will aid in the development and operations of school councils.
Funding will contribute to the sustainability of ASCA providing knowledge and skill development designed to educate and support all school councils, regardless of ASCA membership status, building capacity within school communities.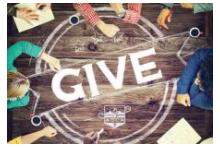 How Donations Work
Click any 'Donate Now' button and then decide your donation amount. You will then be forwarded to your payment processor of choice. Once your donation has been processed it will be sent to your charity of choice.
Need Some Help?