Occasion de don
MindFuel
Together with MindFuel, we can spark imagination in the innovators of tomorrow.
À propos de cette Occasion de don
Can you believe it's already back-to-school season?
Increasing access to education is vital to the well-being of Albertans. When individuals have access to education, it creates opportunities for a better quality of life for all Albertans.
To help Alberta's youth succeed, ATB will amplify donations to MindFuel by 100% this month! You too can help MindFuel curate curiosity and inspire innovation in youth across Alberta and beyond.
MindFuel is a charity focused on invigorating the minds of tomorrow by bringing STEM (science, technology, engineering and math) to life through products and programs that give you the tools and confidence to make meaningful discoveries and innovative contributions locally and globally.
Since 2011, MindFuel has supported over 8 million Alberta student learning sessions through their programs focused on driving curiosity and interest in STEM. Students work through introductory activities like science experiments and games, and also tackle issues such as climate change, food insecurity, waste reduction and more. By developing solutions in these emerging areas, Alberta's youth are empowering our province to succeed for generations to come.
Offre de jumelage de dons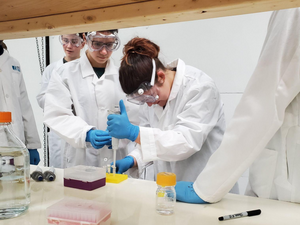 Fonctionnement des dons
Cliquez sur n'importe quel bouton « Donner maintenant », puis décidez du montant de votre don. Vous serez alors dirigé vers le traitement de paiement de votre choix. Une fois votre don traité, il sera envoyé à l'œuvre de bienfaisance de votre choix.
Besoin d'aide?